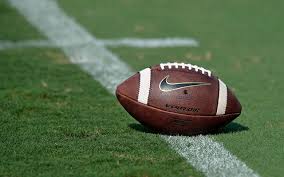 As the big day gets closer, it's time to plan where to watch the Super Bowl. Even if not you're a fan of the Patriots or the Giants, you can't miss the biggest sporting event of the year in the United States. With the evolution of Super Bowl parties over recent years, it's no wonder the following Monday is the most-missed day by employees across the country. Obnoxious amounts of hot wings, chips and dip, burgers and lots of beer are consumed, and the South Bay probably takes down more than anywhere else. With a forecast of 75 degrees, Super Bowl Sunday 2012 is shaping up to be a raucous "summer" day in January in Los Angeles.
Many people choose to go to house parties in Redondo Beach, Hermosa Beach and Manhattan Beach, but the local drinking establishments have come to realize that Super Bowl Sunday is a huge day for them as well. Many bars such as Baja Sharkeez and Sangria in Hermosa Beach, are gearing up for the football game in a big way. Sharkeez claims 60 flat-screen TVs (we think it's more like 40) and Sangria will be hosting entertainment for hours before, during and after the game. Included for $25 at Sangria are swim suit models, beer, a taco bar and more with a portion going to charity.
For an upscale scene, head over to Manhattan Beach's Shade Hotel. All the comforts of home; cozy couches, multiple TVs, great food & drinks, without the set-up or clean-up.
Pretty much anywhere on the Hermosa Pier or in downtown Manhattan Beach will fill up early on game day, so plan on staying at one establishment. Fat Face Fenner's Fishshack (F.F.F.F.) on the HB Pier is a well-known New England sports bar, so steer clear if you're a Giants fan.
Super Bowl Sunday is a guaranteed good time, even for part-time sports fans. Make sure you take advantage of the plethora of options in the South Bay and leave the car keys at home.