Saint Patrick's Day 2018 in the South Bay
Check out the South Bay Events' full listing of what's going on in the South Bay of Los Angeles for Saint Patrick's Day – Saturday, March 17th, 2018! Kicking off the day are the Riviera Village 5k, and the quintessential South Bay event of the holiday – the Hermosa Beach St. Patrick's Day Parade! After it's over, migrate to one of the many Irish activities in the area:
St. Patrick's Day in Hermosa Beach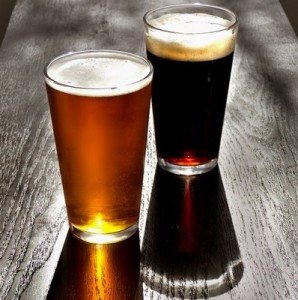 St. Patrick's Day Beers (Photo by South Bay Events).
St. Patrick's Day in Redondo Beach
St. Patrick's Day in Manhattan Beach