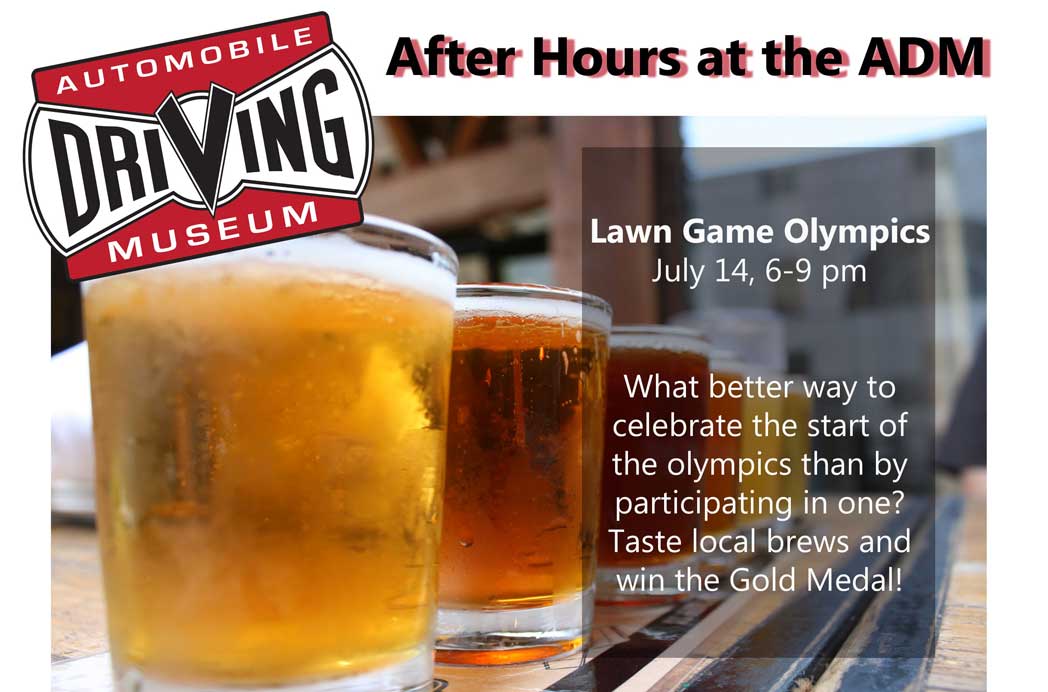 On Thursday July 14th the second installation in the summer series, After Hours at the Automobile Driving Museum: Lawn Game Olympics brings with it an air of nostalgia by helping you relive those summer nights playing lawn games with friends and family.
ADM's After Hours event in El Segundo will offer beers from South Bay breweries including El Segundo Brewing Co., Monkish Brewing and Smog City with an assortment of food trucks available for your dining pleasure. Official Lawn Game Olympics' music provided byTHE VIPS, a live band that can play anything from Frank Sinatra to Bruno Mars.
The night's main focus is a bevy of classic, backyard games like badminton, corn hole, a quarterback touchdown football-toss and other skilled lawn events: inflatable ring-toss, giant bowling and a washer-toss. ADM keeps the spirit of the Games alive with an official viewing of Olympic torches from the 1984, 1996 & 2002 Games. After Hours at the ADM is open to all ages, admission is $10 for adults and children under 10 are free.
Buy your tickets online before the event and use discount code: TAKE 20. You will receive a 20% discount off price of admission!