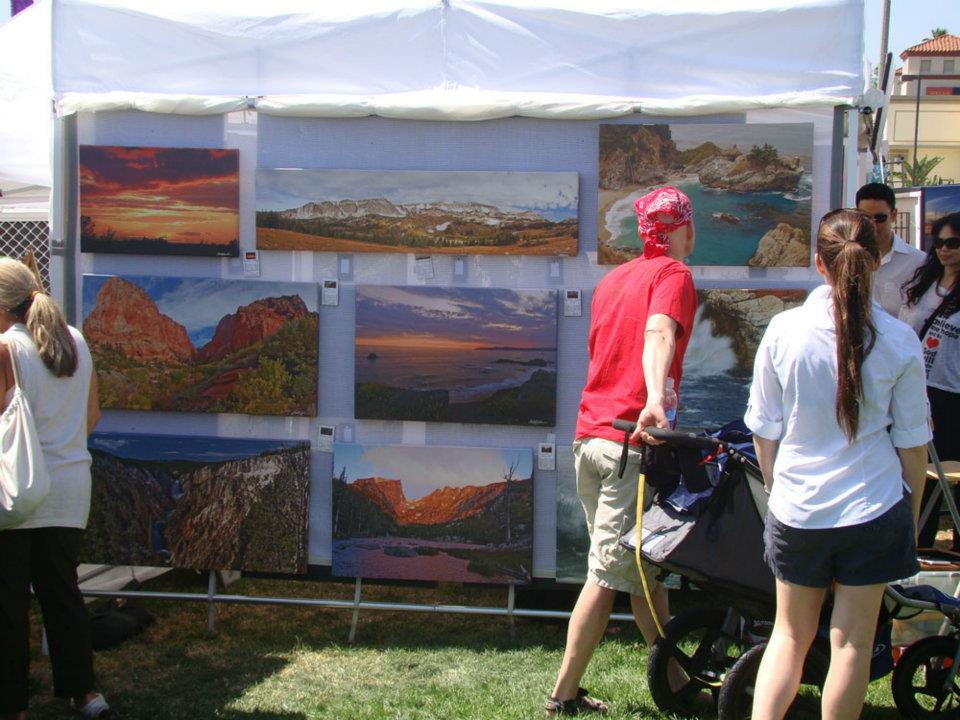 One of the longest running South Bay summer concert series starts in less than a month with the return of Redondo Pier's free concerts every Thursday and Saturday evenings. Over 20 bands, from Country crooners to Classic Rock tributes and Blues singers plug in on the pier every summer. Click here for a detailed list of bands performing this summer.
Below are a list of South Bay Events happening this weekend.
Reggae Nights at The Boogie: Friday, June 10, 2016 – 8:00 PM Live reggae on Beautiful Redondo Beach Pier at The Boogie featuring drop beats from live reggae bands and Jamaican Gold Sound Dj's spinning between sets every Friday night. No cover before 11:00 pm; doors open at 8:00 p.m. The Boogie is located on the Redondo Pier.
Boating Safety Day at King Harbor: Saturday, June 11, 2016 – 9:00 AM -12:00 PM King Harbor Boating Safety Day! Learn proper deployment techniques of Marine Visual Distress Signals from USCG Instructor, learn to use Marine Fire Extinguishers, turn in expired flares for proper disposal, sign up for USCG Aux Boating Safety Classes, schedule a USCG Aux Vessel Safety Check, learn basic Marine Knot-Tying and more. Location: Moonstone Park at 280 Marina Way in Redondo Beach.
World Oceans Day Celebration: Saturday, June 11, 2016 – 10:00 AM – 5:00 PM Come celebrate World Oceans Day at Cabrillo Marine Aquarium this Saturday from 10:00 a.m. to 5:00 p.m. Family activities like arts & crafts, scavenger hunts, a guided beach walk and animal stories round World Oceans Day at CMA. Located at 3720 Stephen M. White Dr. in San Pedro.
Hermosa Beach Fine Arts Festival: Saturday, June 11, 2016 – Sunday, June 12, 2016 – 10:00 AM – 5:00 PMThe 2016 HERMOSA BEACH FINE ARTS FESTIVAL is this weekend and will take place Saturday & Sunday June 11th & 12th, 2016 from 10:00 a.m. to 5:00 p.m. It's the 13th addition of the Hermosa Beach Fine Art Festival. This year over 100 local and regional artists will be able to, once again, set-up a booth on the front lawn of the Hermosa Beach Community Center located at Pacific Coast Highway and Pier Avenue. more info
29th Annual Palos Verdes Street Fair & Music Festival: Saturday, June 11, 2016 – Sunday, June 12, 2016 The Fair takes place Saturday, June 11 from 10 a.m. to 10 p.m. and Sunday, June 12 from 10 a.m. to 9 p.m. Located on Norris Center Drive (formerly Crossfield Drive) in the Rolling Hills Estates business district. Attractions include more than 200 arts and crafts booths, exciting carnival rides for all ages, continuous live entertainment on two stages, the "Top Dogs" Dog Show, an International Food Court and Beer Garden, children's petting zoo and pony rides, pet adoptions and more! more info
Third Annual EURO Bierfest: Saturday, June 11, 2016 – Noon – 4:00 PM Back for its third year, Euro Bierfest! The craft beer scene has just started popping in the Southbay, but back in Europe they've been at this game for THOUSANDS of years. Come to Euro Bierfest to try out the origins of all of the beer styles you've come to know and love. Discover Belgian sours, English porters, French ciders, German doppelbocks and a host of other styles in the air-conditioned Alpine Village restaurant with 500 other beer lovers. Alpine Village is located at 833 W. Torrance Blvd. in Torrance. tickets
Stars of Magic : Saturday, June 11, 2016 – 2:00 PM Lady of Magic Presents: Stars of Magic Saturday June 11 with featured magician Jimmy Fingers. Stars of Magic showcases some of the greatest award winning magicians who perform at venues like: the Magic Castle, Penn & Teller's " Fool Us", America's Got Talent, Masters of Illusion & World Magic Awards. Location: 2nd Story Theatre inside Hermosa Beach Community Center at 710 Pier Avenue. more info
Summer White Party : Saturday, June 11, 2016 – 9:00 PM – 2:00 AM Berry Bly will be throwing his annual Summer White Party this Saturday June 11th at Ocean Bar and Abigaile in Hermosa Beach. There will be two floors of great music and dj's with upstairs serving as a nightclub and downstairs set-up as a lounge. Please wear something white; all white is preferred but not required. tickets
Overstreet New Orleans Jazz Band: Saturday, June 11, 2016 – 8:00 PM Performing at the Grand Annext theatre in San Pedro, a band of old timey, New Orleans style Preservation Hall Jazz, Zydeco and Gospel music wail on some brass, fiddle, drums and more Saturday night starting at 8:00 p.m. Grand Annex Theatre is located at 434 W. 6th Street in San Pedro.