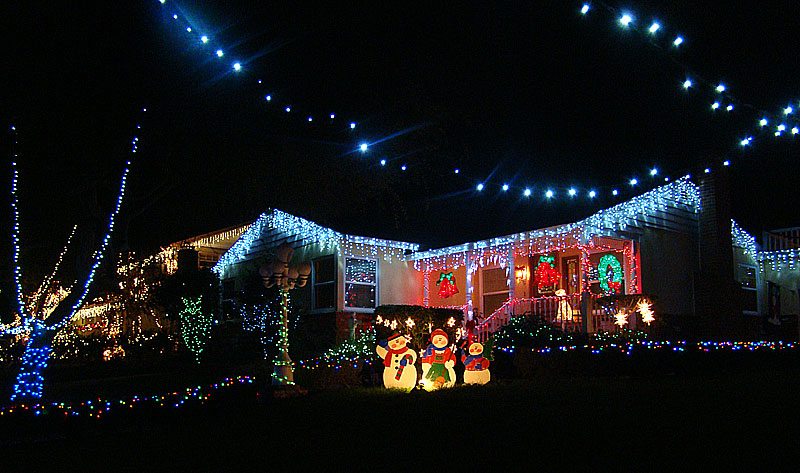 This Sunday, December 10th Downtown Manhattan Beach explodes into a chestnut like fiery glow with its 27th Annual Holiday Fireworks show that celebrates December's good tidings against a cornucopia of oohhhss and ahhhhs. The annual holiday fireworks show has now certainly become a hallmark, community event for Manhattan Beach. Before the pyrotechnics ignite a starry night over Manhattan Beach Pier, other community sing-a longs and activities happen before the crescendo.
Bring blankets, a bottle of wine, some gloves, friends, family, and your baby stroller, this event is a blast and the fireworks show is always top notch. That means parking will be scarce and practically unavailable by sunset, so do your best to arrive early, use Uber or the Strand. The Holiday Fireworks are expected to go forward, rain or shine on Sunday.
Below are a list of South Bay Events happening this weekend.
Holiday Gift-Making Workshop at SEA Lab: Friday, December 9, 2016 – 12:00 PM – 5:00 PM Drop-in for one or two hours to make personalized gifts for the holiday season. Make a card, a planter, a wreath or come up with a project of your own. All supplies will be provided. $10 per person for 1 hour in our workshop! Remember to bring quarters for metered parking. For any questions contact Rebecca Fent at rfent@lacorps.org or call (310) 318-7458. SEA Lab: 1021 N Harbor Dr, Redondo Beach, CA 90277
Dicken's Holiday Celebration: Saturday, December 10 – Sunday, December 11 – 10:00 AM – 4:00 PM The International Printing Museum presents annual Dickens Holiday Celebration Saturday & Sunday from 10:00 a.m. to 4:00 p.m. Guests will have the opportunity to experience Victorian England as never before. Ticket prices are $25 per person or $80 for a group of four. www.printmuseum.org
Barrel Aged Standard Crude Bottle Release at El Segundo Brewery: Saturday, December 10, 2016 – Noon It's a small batch release party Saturday on-site at ESBC and features a bourbon barreled aged Imperial Stout: Barrel Aged Standard Crude. ESBC let thier Standard Crude stout beer soak in bourbon barrels about six to nine months and the final product will be available, in bottle format, to the public around noon. Cost is $12 per 22 oz. bottle or $120 per case. Sweet treats provided Sweet Rose Ice Cream and eats from Bartz BBQ throughout the day.
The 6th Annual Holiday Concert and Santa on the Pier: Saturday, December 10, 2016 – 2:00 PM – 4:00 PM Holiday celebrants fill the Redondo Beach Pier this Saturday afternoon from 2:00 p.m. to 4:00 p.m. for the 6th Annual Holiday Concert and Santa on The Pier event put together by the Redondo Beach Pier Association. Live holiday music will be staged at the end of the famed Redondo Beach Pier. Take a selfie with Surfin' Santa! more info
Alpine Village's Christmas Faire: Saturday, December 10 & Sunday December 11 – 4:00 PM – 8:00 PM Alpine Village will open its third annual Christmas Faire, a fun-packed holiday festival with a German feel, this Saturday & Sunday from 4:00 p.m. to 8:00 p.m. Alpine Village brings cheer, good food and shopping, activities for kids and a chance to visit with Mr. Claus himself at this year's faire. Seasonal highlights like Gluhwein (mulled wine) at the restaurant, hard-to-find European sweet treats, specialty gifts and more. Alpine Village: 833 W Torrance Blvd, Torrance, CA 90502 learn more
25th King Harbor Holiday Boat Parade: Saturday, December 10, 2016 – 4:30 PM – 10:00 PM This Saturday, December 10th after the free Holiday Concert and Santa on Redondo Pier, the 25th Annual King Harbor Holiday Boat Parade hits the water at 4:30p.m. King Harbor will sparkle with multicolored lights, as spectacular yachts, outrigger canoes and even SUPs (stand-up paddleboards) light the harbor in a glittering display of holiday splendor. Sponsored in part by the King Harbor Association, this year's decorative theme is "Star Spangled Banner" and commemorates local heroes that keep the beach communities safe: Redondo Police Department, Harbor Patrol, Lifeguards & more. For full details about best places to view the boat parade, bleacher seating and more visit our website.
Local Art & Beer Can Release: Saturday, December 10, 2016 – 7:00 PM King Harbor Brewing Company hosts an art show on-site at their brewery in Redondo Beach Saturday night called Liquid Sunshine. It will showcase South Bay artists and their various works (available for purchase) and newly canned IPA, Adventure Aquatilium. Limited 6-pack release of Adventure Aquatilium on-sale at noon; Liquid Sunshine Art Show starts around 7:00 p.m. KHBC: 2907 182nd Street, Redondo Beach, CA 90278
Sweat for a Cause to benefit Music for Relief: Sunday, December 11, 2016 – 8:15 AM – 11:00 AM Brik Fitness & Torrance Batting Cages bring another fantastic workout for a great cause. Join guest coach Chester Bennington, co-lead vocalist of LINKIN PARK, for a morning workout for the whole family. There will be a special obstacle course for the kids, DJ Ozzie, Raffle with amazing prizes with all proceeds benefiting disaster relief and environmental conservation organization Music for Relief. Torrance batting cages are located on the premises of Wilson Park at 2300 Jefferson St. tickets
Manhattan Beach Holiday Fireworks Show 2016: Sunday, December 11, 2016 – 4:00 PM – 9:00 PM The annual Manhattan Beach Holiday Fireworks sponsored by Skechers will take place Sunday, December 11 at 4:00 p.m. at the Manhattan Beach Pier. One of the most popular South Bay events of the year, thousands of locals come out to see the show. A concert by the Hyperion Outfall Serenaders kicks off the show, followed by the award-winning Mira Costa Jazz Ensemble at 5 p.m. and Joe's Band at 6 p.m. more info.