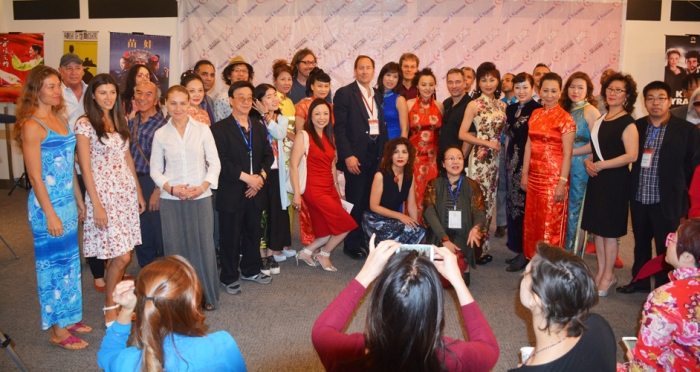 Universe Multicultural Film Festival's annual celebration brings together cinephiles, filmmakers and international artists to explore some of the most original features in world cinema this weekend above sea level in Rolling Hills Estates. This year UMFF will screen 68 official selections from 18 countries, including the United States, Argentina, China, Iran, Korea, Japan, Spain and France.
The three-day film fest will take place Friday April 1st and go through Sunday April 3rd. There will be screenings and activities at four separate venues: Rolling Hills Covenant Church Community Center, Peninsula Center Library, Promenade on the Peninsula, and the Fred Hesse Community Park. A wide variety of original features, shorts, documentaries and animations created by talented filmmakers from all over the world share the spotlight at UMFF this year.
All of the screened films are voiced-over in English or contain English subtitles to eliminate any language barrier between the films and their audience.
UMFF uses it's global content to showcase cinema as an art form with no terrestrial boundaries, but also acts as an open market for film distributors looking to procure talent and movie projects with a cross-cultural flavor. A host of international filmmaker delegations will travel to Palos Verdes Peninsula to support their films, one of the largest delegations will be a 40 person group from China.
Find out more about film features, schedules and background regarding Universe Multicultural Film Festival on their official website.