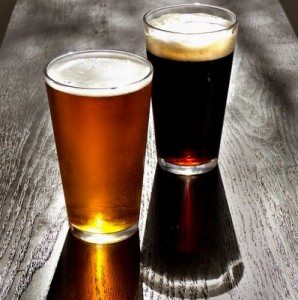 For such a well-liked restaurant and meeting spot, surprisingly little uproar is being generated over the closing of L.A. Food Show in Manhattan Beach. The location in Manhattan Village has met its demise and will officially close its doors on February 4, following in the footsteps of its sister location in Beverly Hills. We'll miss the spicy edamame and amazing grilled artichokes, and hopefully another quality restaurant takes its place.
Union Cattle Company in Hermosa Beach is also closing this week, although the location will retain the same ownership and will be redesigned as a more upscale eatery. The new restaurant is called Abigaile, and will create more flow between the classy Ocean Bar upstairs and the main dining area downstairs. Instead of riding a mechanical bull and devouring a 22 oz. steak, you can sip a dirty martini and have a 1 oz. appetizer. Executive chef Max DiMare will be running the show at Abigaile.


Some South Bay locals and long-time residents are a bit concerned with the relatively recent shift towards a chic style that resembles L.A. or Laguna Beach a bit too much. But, for every person unhappy with the recent gentrification of Hermosa Beach, 2 more people are buying an $800K, 1 bedroom apartment down the street. It may just be a matter of time before Manhattan Beach's successful makeover of the grungy beach scene oozes south into Hermosa to turn the South Bay into a Bel-Air by the sea. Only time will tell.